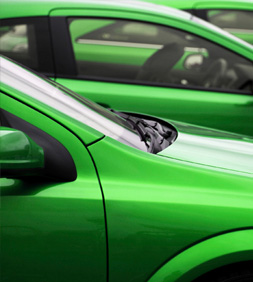 Moving your rental cars across Canada
As a rental agency, you know how important it is to have cars available to your clients when they need them. But it can be a challenge predicting when and where the demand will come.
Livingston can help you get your cars to wherever your clients need them. Whether it's an influx of personnel at an oil sands project or all the reporters at the Stanley Cup finals, with Livingston moving your cars, you can be sure you're prepared to meet the demand.
Even if you just need to get a single car back on the lot from a remote location, we can help.
Vehicle transportation services for rental agencies
You need cars available in the locations that have the most demand. We can help you get your inventory to wherever it's needed most.
Shifting inventory – If a big event demands a lot of rentals, we can help ensure your locations have the necessary inventory available.
Return trips – If you've got a customer making a one-way trip and no rental lined up to get the car back, we can move it for you – quickly, and without adding mileage to the car.
Wherever your customers are, we can help. Contact us directly for more information moving your rental cars across Canada, or use our online form to get a quote for moving your cars today.


Your vehicles; our responsibility
No matter where your customers are, we can help you get your cars there.
Experience – We've been helping Canadian businesses move cars since 1982. Whatever kind of cars you have and wherever you're moving them, we can help.
Trust – We're a trusted partner for several major van lines across Canada, and we relocate vehicles for many NHL and CFL players and personnel.
Quality people – We've got secure compounds and facilities across Canada, staffed by expert operators who know how to handle your cars with care.
Security – We offer full insurance protection, and we only work with trusted partners like CN rail; we never let anyone we don't know touch your cars.