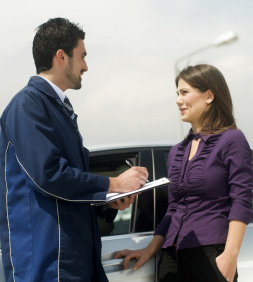 Helping Canadians move their cars for 30 years
Livingston has offered vehicle transportation services to Canadians since 1982. From cross-Canada moves to short-haul moves, we've helped thousands of Canadians get their cars to their new homes safely, efficiently and cost-effectively.
Our vehicle transportation experts operate out of regional offices and seven secure compounds close to major centres and rail yards countrywide. We operate our own trucks and car haulers for regional moves, always staffed by experienced operators, and we partner with CN Rail, operators of the largest and most efficient rail network in Canada and the only transcontinental network in North America, to move vehicles long-distance across the country. CN has been moving goods across Canada since 1918 and serves all the major Canadian markets.
More than just the people who move your car
Livingston offers a lot more than just vehicle transportation, of course. Livingston International Inc. is Canada's largest customs broker, and we've been helping Canadians get things where they need to be for more than 65 years. We work with some of the biggest organizations in the world, helping them get their goods across borders and around the globe.
Our vehicle transportation operations are backed up by Livingston's more than 2,700 employees worldwide, including customs, logistics and freight forwarding specialists, consultants and customer service representatives.
Canada's choice for vehicle transport
Whether you're moving one or multiple vehicles, we provide you with the expertise, dedication and level of service needed to ensure safe and timely transportation. It's why automotive manufacturers, major corporations, professional sports teams – and even the military – trust Livingston to move their vehicles. And it's the reason we're both Smartway Certified, and accredited by the Better Business Bureau.
In addition to our infrastructure, background, and accreditation, we offer our promise that we'll move your car safely, efficiently and cost-effectively. Don't hesitate to contact us to learn more about how Livingston helps Canadians move their cars or to get a quote for moving your car today.
No matter what kind of car you have, it's one of a kind to us
Our infrastructure and experience are unmatched in the business, but regardless of the size and scale of our operation, we treat every customer with the same attention and care. Whether you're moving the family to Vancouver or need to get your fleet of specialized trucks to Fort McMurray, we have a safe, secure, cost-effective and efficient solution for moving your vehicles.
Experience – Over the last 30 years, we've helped thousands of Canadians get their cars where they need to be. We've got the size and experience to handle any vehicle move.
Trust – We're a tried-and-true Canadian operation. In addition to partnering with Canada's largest railway operator, we're also a trusted carrier for all the major van lines across Canada, including Atlas, United and North American Van Lines.
Quality people – As a large company, we have rigorous and tested employee hiring and training processes and procedures. Everyone who handles your car is an experienced, well-trained professional.
Security – Livingston is fully insured, and so is your vehicle – every step of the way. We never pass the buck to someone else; your car's safety is our responsibility and our number one priority.