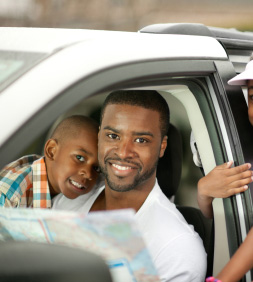 A trusted partner for moving your car
At Livingston, we've been helping move goods across, in and out of Canada for more than 65 years, including a significant volume of new vehicles direct to dealerships for manufacturers with trusted worldwide brand names.
We treat your car with the same care and respect that we treat theirs.
We don't leave your car on an unsecured lot or parked on the street; we own and operate secure compounds, monitored by a variety of security measures including cameras, dogs and security patrols. We don't let just anyone handle your car; only fully trained Livingston employees and trusted partners touch our customers' cars.
Car transportation from the company that cares
We're supported by Livingston International, Canada's largest customs broker, and we take our lead from our parent company's core values:
Respect – We respect other people, communicating clearly and acting with integrity.
Client focus – We focus on our clients through efficient, responsive and innovative services and solutions.
Decisiveness – We make decisions based on our best analysis of the situation, input from others and a willingness to take action.
Positive attitude – We have a positive attitude and take pride in the accomplishments of our company, our team and ourselves. We are excited about the future.
We promise to uphold these values throughout our working relationship – from our initial conversation through to setting up your move, to moving your car regionally or across the country and delivering your car to you.
Worry-free door-to-door vehicle transportation services
We offer door-to-door service – we'll pick up your car and drop it off at your destination. Or if you prefer, you can drop your car off at one of our secure facilities located in major regional centres across Canada.
Either way, you know that from the moment you give us the keys, everyone who handles your car is a trusted Livingston employee or a preferred partner with years of experience.
We use only our experienced operators to load your vehicle onto trucks and railcars.
While it awaits transport, your vehicle is stored in our safe, secure compound.
If your vehicle is moving by truck, our drivers are fully trained on handling cars and car carriers.
If your vehicle is moving by rail, your car will be securely fastened to the deck of a safe, enclosed railcar.
When your vehicle is on the train, you can also trust our long-time rail partner, CN Rail, to deliver the same quality and care.
We understand it can be a difficult decision to give your car keys to a stranger. We promise to move your car safely and securely, and to return it to you in the same condition as when you left it with us. And to back up our promise, we're proud to say we're Smartway Certified and accredited by the Better Business Bureau.
No matter what kind of car you have, it's one of a kind to us
Moving is stressful enough. Our experienced, professional staff are here to help. We understand a car is not only a major investment, it's also a big part of your daily life.
We promise to take care of your car as long as it's in our hands. We've got the experience, we're trusted countrywide, we employ the best people and we offer unmatched security.
Visit the What we do page to see a more detailed summary of how we move cars cross-country, and don't hesitate to contact us to learn more about vehicle transportation or to get a quote for moving your car today.