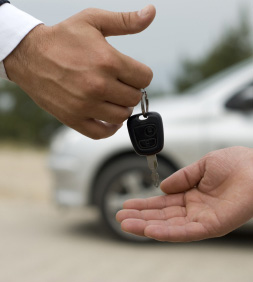 Moving your cars across Canada
You know how important it is to keep your customers happy and give them what they want. After all, the customer is always right! And in the highly competitive vehicle sales market, it's imperative to take advantage of any competitive edge you can.
If your customer demands a certain year, colour or specific options that only the dealership in Red Deer has, we can help you get that car to your location quickly and cost-effectively.
Vehicle transportation services for dealers
Wherever the right car is, it's never too far away for Livingston.
Shifting inventory – We can help get your supply to where the demand is.
Trades – If you and another dealer each have a car the other wants, we can handle both ends of the deal.
We're here to help you meet the demands of your customers. Contact us directly for more information on short distance or long distance dealership moves, or use our online form to get a quote for your dealership moves today.
Your vehicles; our responsibility
No matter where you need to move your cars, we can help you get them there quickly and efficiently.
Experience – We move hundreds of cars on Livingston trucks every single day, with regular service to all the major hubs.
Trust – Some of the largest automobile manufacturers in the world trust Livingston to get their cars to their dealers.
Quality people – We hire experienced operators and offer training programs to make sure our people are fully qualified to handle all types of cars.
Security – Whether it's one or a dozen, you can trust us to make sure your cars are handled with care as long as they're in our hands, and we back up our promise with a tried-and-true infrastructure set up to ensure safe, secure, hassle free movement of vehicles.