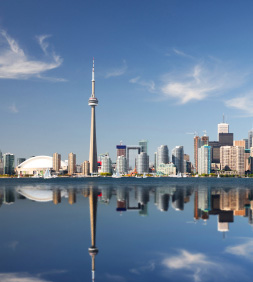 Moving your employees' cars across Canada
Does your growing business demand the need to shift personnel? Transferring employees can be stressful, both for your business and your staff.
We can help ease the load by moving your employees' cars to their new locations, efficiently and cost-effectively.
Vehicle transportation services for businesses
Whether you're a large multinational with locations across Canada or a small firm expanding into a new market with one or two key employees, we can help.
Individual moves – Help ensure your staff transfers and relocations go as smoothly as possible by working with the experts.
Team moves – Moving a number of employees? We offer fast, efficient solutions to help ensure everyone's car gets to where it needs to be.
Seasonal moves – We help seasonal employees, including many NHL and CFL players and personnel, move their cars to their off-season homes.
We're here to help. Contact us directly for more information on how we can help get your employees' cars where they need to be, or use our online form to get a quote for your vehicle moves today.
No matter what kind of cars you have, handling them with care is our top priority
Wherever your employees are moving, we can move their cars to their destination quickly and efficiently.
Experience – We've been helping Canadian businesses move cars since 1982. Whatever types of cars you have and wherever you're moving them, we can help.
Trust – We're a trusted carrier for the Department of National Defence, several major van lines across Canada and many large vehicle manufacturers.
Quality people – Livingston personnel are fully trained experts on all aspects of moving cars, from getting them to our compounds to moving them onto trucks and off trains.
Security – Your cars are in good hands with Livingston. We are fully insured, and we only work with trusted partners like CN Rail when moving cars across Canada.